American Spirit
Taya Kyle embodies the American Spirit and everything that it means to be American. She traverses the country as a renowned public speaker, spreading her message of faith, family and freedom. Patriotic, with a deep connection to her faith and humility, Taya Kyle has become a beacon of strength for women the world over, most especially those with a connection to the military, veteran and first responder communities.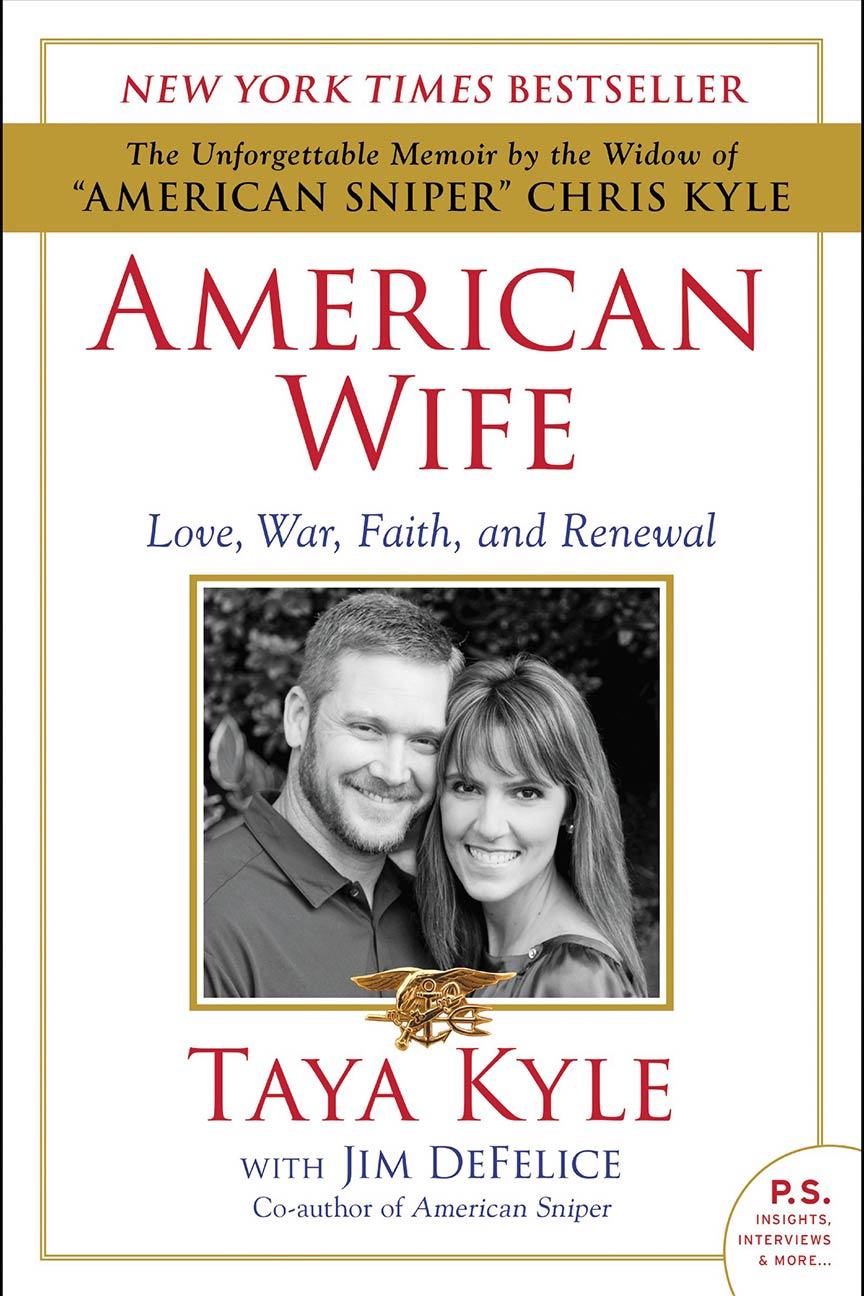 American Wife
American Wife is one of the most remarkable memoirs -- a universal chronicle of love and heartbreak, service and sacrifice, faith and purpose that will inspire every reader.
Buy the Book
American Spirit

American Gun

American Sniper Memorial Edition
Join the Movement

Launched Memorial Day 2020 in memory of warrior - American Sniper - Chris Kyle. He was not only a warrior on the battlefield, but a warrior in life. Taya learned about the necessity of having a warrior spirit in her life with Chris and following his murder.

We aren't just living a life, we are here on a mission to make a difference for God. Our life story is our mission lived out on earth. It's time to awaken the warrior within you.